We're Still Celebrating National Customer Service Week!
To round out our interviews for the week, we met with Brent Peaden, a Senior Advisor on our Customer Success team. Brent is an experienced professional who has worked with and trained both teams and individuals spanning many industries across the US. While Brent brings countless skills to help his customers implement and adopt technology, his greatest talent is building relationships. As you read his responses, we expect you'll find more than one nugget of wisdom that you can immediately apply in your work.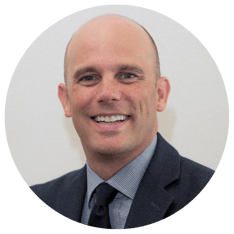 You're a Senior Advisor in Customer Success and have worked with many different types of customers over the years. What do you love about your job and why is it important?

No doubt, the variety! We help organizations across so many industries. This affords me the privilege of meeting and working closely with so many special people. One week, I will be helping a Commander General and his senior leaders prioritize a portfolio. The next day, supporting C-level suite executives trying to figure out how to fund all projects when there isn't enough money. Next, I'm with a Program Manager tasked with implementing a collaborative session to determine what the priorities are among all of the Business Leads in the Department. The variety of customers I work with allows me to provide them other perspectives on how to address their own unique challenges.



One customer wrote that you were "very knowledgeable and patient." Those don't always go together. Sometimes it takes a lot of patience to impart your knowledge with others and help them succeed. How do you do that, especially in a challenging situation?

I have to confess; I'm not that patient! I would love to roll up my sleeves with a customer and build solutions, but I know that is not a reality in most organizations. Large organizations have many different personalities, perspectives, agendas, politics, and resourcing challenges. Implementing solutions in larger organizations can move slow and be met with resistance. To mitigate these challenges, I look for three things: (1) support and advocacy from the top that is announced within the organization, (2) designating a key individual within the organization, usually a PM or Analyst, that has solid technical skills and an ability to get to the relevant stakeholders, and (3) establishing some "big rock" objectives and milestones that will be communicated to all those that have skin in the game.



We know that in order to provide great customer service you need to have support from within your organization. What role does your team, and the rest of your colleagues, have in helping you be successful?

I am fortunate to have extremely talented colleagues that are experts in many areas. If I need to bring someone in that is smart on the math side or knows the algorithms, they are always ready to step in with the customers. If customers want to discuss data integration, we have folks that can do that. If a customer has a unique environment that requires a non-conventional communication strategy, we have team members that have implemented hundreds of Use Cases to draw ideas from. We truly bring a team approach to our customers.



What is the one thing that you always try to incorporate in your approach with your customers?

Relationships. There is something special about getting onsite with a customer at the beginning of a project. There is a feeling of investment, assurance and trust. Once a relationship is established, it's easier to lay out next steps on how we will be there to help them be successful. The relationship might take on different forms going forward. I want the customer to know he/she can lean on us for advisory support, as a second set of eyes, or even leverage us for full, onsite facilitation support. Success comes in many ways and I want the customer to know we can adapt our role to best achieve their success.



Final Thoughts


Brent sums up why many people get into a customer-facing career. They love the variety of the work. They love to solve problems. They enjoy working with teams and collaborating with others, bringing in people with unique strengths to complement their own. And most of all, they enjoy people.