National Customer Service Week Celebration Continues!
Yesterday we highlighted the work of Analytics Advisor Marco Trigueros, in an insightful interview about the nuances of customer service. Today we share with you the perspective of Sandra Murillo. Sandra oversees customer support and also runs the PMO function of the customer success team. That means she takes on a healthy blend of both direct customer interaction as well as "enabling the enablers," helping our customer success team members help their individual customers to be successful.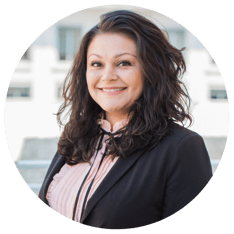 You oversee Customer Support for Decision Lens, which can be an overwhelming task, but you always have a can-do attitude. What is it about it that makes you love your job?

Customer support is satisfying because we are able to see the result of our work pretty quickly. We get the opportunity to help someone – to resolve a user's problem or answer their question. At the end of the conversation, I look forward to hearing them say "Thank you so much for your help!" because then I know that they have been taken care of.


Customer support can be very difficult because you're working to resolve issues for sometimes frustrated customers. And yet, more than once customers have referred to you and your team as not only good, but "Great supporting staff." How do you get that kind of success in a sometimes challenging environment?

Listening to our customers' concerns and being patient goes a very long way. We like to be empathetic to their situation and understand where that frustration is coming from. It's important to stay positive, calm and patient no matter how upset they are. Our team is determined to ensure our customers walk away with a positive experience.


We know that customer service is a group effort. What role does your team, and the rest of your organization, have in helping you be successful?

One of the best things about our company is that our employees go out of their way to help our customers. It is part of our culture as a company so it's nice to know that we, too, have people in our corner. We're not in this alone. There is always a helping hand from other departments, making our job easier.



In your opinion, why is customer service important?

Every experience counts. Many times, customer support is the only time our customers contact us. If they aren't in need of assistance, they don't reach out. But when they do, they contact support first. So we are the first line of communication with them. We need to provide the best level of service we can since we are the 'face' of the company. It is extremely important they have the best experience possible when they reach out to us. And I think we do a great job with this. We are enthusiastic and friendly with every communication we have with any all customers.


Final Thoughts


One of the things you find interwoven is a consistent focus on specific individuals and interactions. "Each experience counts," she says. In a way, Sandra's overall success is the culmination of many hundreds, even thousands, of experiences – unique interactions with individuals that add up. In each one, she strives for excellence, "determined," as she points out, "to ensure our customers walk away with a positive experience."