It's becoming an annual tradition around Decision Lens to put out an October release that makes the work (and lives) of our customers easier. Focusing on removing the pain and torture of true, analytically-driven portfolio prioritization has been the number one focus of the Decision Lens technology team for years, and the features in this release further that trend. The Fall 2015 Release, which is available today to all of our users, is all about easing the Data Collection process for portfolio items and getting the exact data you need to make the tough prioritization decisions.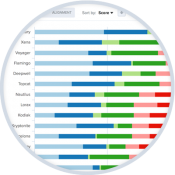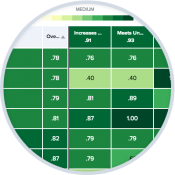 With this release, the data collection and project rating process is easier and faster than ever. Some of the key new advances include:
Accelerated Project Data Collection – New features to speed up the process of collecting project data from stakeholders and experts
Deeper Analytic Outputs – New visualizations and analytics for analyzing portfolio input and data
Customizable Ratings – New wizards for administrators and personalization options for all stakeholders
Read all about the Fall 2015 in our news release, also posted this morning: http://decisionlens.com/news-events/news/decision-lens-unveils-major-analytical-update-in-latest-software-release
Go to http://decisionlens.com/product-release/release-fall2015 for more information and to view product tours of all the great new features that will make getting the RIGHT data into your portfolio easier than ever.
And, of course, Decision Lens University is up and running with all of the latest stuff! Go get the details now at dlu.decisionlens.com!