Patch Release Notes are back with the latest and greatest developments, fixes, and new features! Here we go! First off, we have removed the Metric Time Period limit… well we extended it out 999 time periods. If you are optimizing and planning that far in the future, PLEASE call us! You are a prioritization and planning super genius and we want to know you!
The developers have also made improvements to the user management process and have furthered optimized user functionality to enhance everyone's Decision Lens experience.
The Biggest news of all? EVERYONE has access to Decision Blueprints®.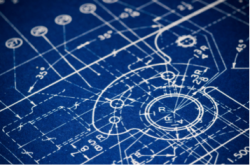 Decision Blueprints® are frameworks that serve as a starting point for future planning or prioritization processes leveraging decision structure foundations utilized by other, similar successful organizations. Decision Blueprints® are tailored to meet the needs of your industry and are pre-populated with Criteria, Rating Scales, and Alternative Categories for you to use or customize as applicable.
Do you have questions, ideas, comments, or feedback? Please visit the new Decision Lens Support Portal at support.decisionlens.com. There, you will find information on a wide range of technical topics and can provide your feedback directly to our developers.
Thank you for stopping by our blog. Please check back regularly or subscribe so you can always stay up to date with the latest releases, information, and news.