Platform Features
In Part 1, we explored the benefits of using Decision Lens to modernize how the public sector plans, prioritizes, and funds. We now explore how the software allows users to achieve their goals.
The VCRB Framework
Did you know that Decision Lens has a purpose-built framework designed for optimal decision making using portfolio management concepts incorporating Value, Cost, Risk and Balance (VCRB) to identify and quantify tradeoffs? The reality is that today's planning environment is far more complex than in times past. VCRB is a purpose-driven framework that meets an organization both where they are in terms of understanding their priorities relative to available resources, and where they want to be through continually evolving the metrics that matter.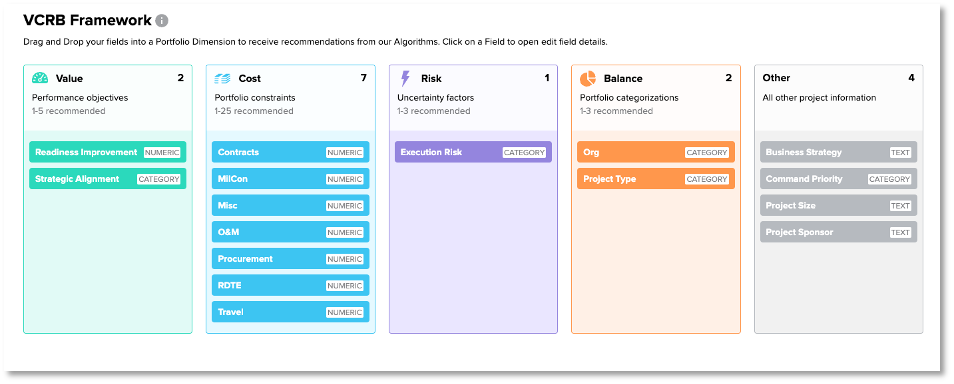 The Data Studio
Did you know that Decision Lens has a familiar Excel like interface to easily work with data including copy/paste, fill, undo and more? The data studio has the look and feel that they are used to, but having the benefits of permission-based access, and audit log to track all changes, the ability to have multiple users working within it concurrently, and features such as attachments and other meta-data, it truly allows organizations to drive the most insights out of their current data with very little training.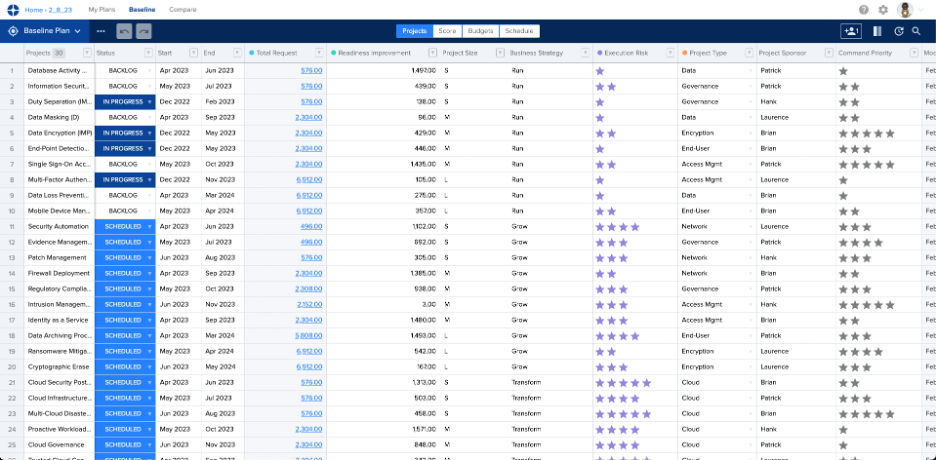 Extensive Customization
Did you know Decision Lens lets you customize the names of terminology? If you are collecting "Requirements" instead of "Projects" or have a Status of "UFR" instead of "Backlog", you can custom define those and other application terms on the Settings page? It is through this flexibility to customize the application and tailor it to your organization that makes it your own, in your vernacular, with your very specific evaluation factors and data types. You can quickly and easily incorporate your specific needs and goals, that will maximize its utility and ease of use.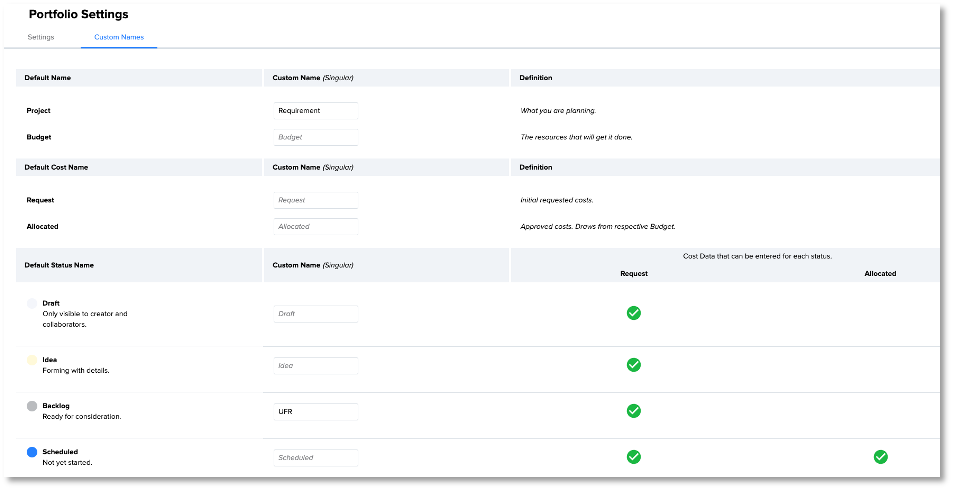 Custom Scoring
Did you know that Decision Lens has fully customizable dynamic scoring for qualitative and quantitative metrics…? The solution allows the organization to construct their selection strategy based on the factors required that are customized to the organization's own evaluation approach and type of data/input needed to support the desired outcome.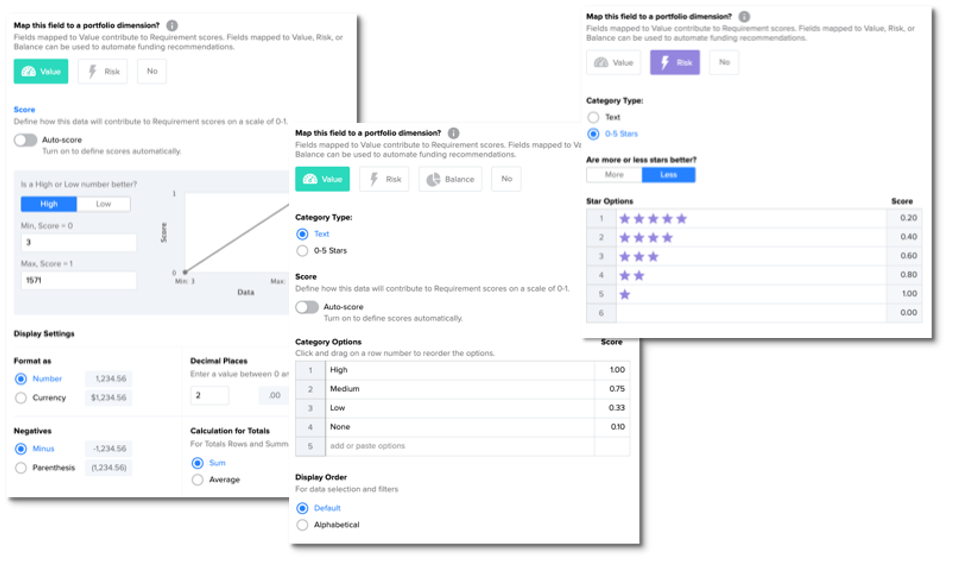 Robust Permissions
Did you know that Decision Lens has a robust permissions mechanism to specify down to the field/project allowing for portfolio owners to set view and edit access down to a low level of granularity? The robust permission and views will improve workforce productivity by providing each user with a unique experience geared towards the role they will play in your planning cycle while at the same time providing senior leadership the visibility, they need to run a truly comprehensive, multi-level planning effort rather than being stuck in silos, outdated information, and cobbled together reports.