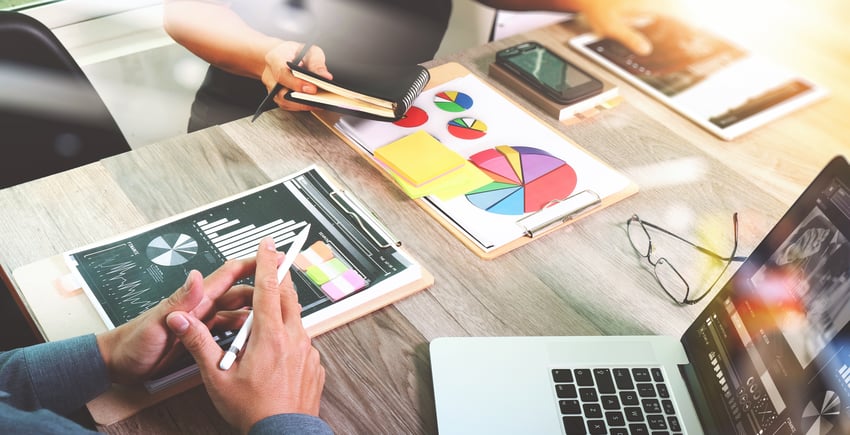 Project planning can be an exercise in futility. As soon as your best laid plans are mapped, a bump in the road steers you off course. Even the best project planners in the world cannot avoid the unforeseen. And even fewer have the technology at their disposal to adjust resources on-the-fly to accommodate obstacles while assessing the downstream impact of such changes.
Not to mention investing in new technology, processes, and people to implement such analyses can seem overwhelming. There are hard and soft costs associated with change that frequently overshadow the hidden costs of planning disruption. But the hidden costs are having a far greater impact on company performance than most expect.
So, what are these hidden costs lurking below the surface that are impacting your productivity and hurting your bottom line?
1. Delayed deliveries
Delivery delays are often expected. However, if they become systemic throughout an organization, they will have a major impact on company's productivity. If a company is managing five projects running 3-week sprints and each are delayed just a single day per sprint, your company will lose an entire sprint per year. And this doesn't even take into account the frustration internal and external clients feel when their projects are not completed in a timely fashion. Over the course of a year the result is significant and a team that can buck the trend of delays will be recognized.
2. Your backlog is growing and software is missing the market
If a delivery is delayed, there will be an ongoing impact on future work. Developers with expertise assigned to other future projects cause broad delays for the entire team. On-the-fly optimization to resourcing leaves some experts with little to do when their skills could be re-distributed to solving other outstanding problems. The result of this inability to strategically redistribute skills creates a growing backlog which cannot be dynamically addressed. The results are solutions that fail to keep up with market needs, a higher churn rate, and fewer new clients.
3. Suffering customer service
The aforementioned challenges make it increasingly difficult to be responsive to new feature or capability requests. As projects get delayed and the backlog grows, determining if new features are worth prioritizing becomes impossible. The focus to burn-down the backlog takes precedence. Therefore, customers get frustrated. Internal employees begin to complain. In short, developers start to be viewed as obstacles for innovation instead of a solution to problems.
So, what now?
Using the tools available today, we've found a few ways to mitigate the risk of the unexpected.
First, reduce your sprint and delivery timeline. By reducing the cycle time you have more opportunity to course correct than a longer project would afford.
Second, clarify the difference between resource demand and resource capacity. Once you are able to differentiate between these two factors, it is easier to analyze and see where any gaps may be.
Third, dive deeper into the causes of your bottlenecks. At the surface, it might look like overscheduled resources, but a deeper look at each bottleneck may uncover a skill set shortage.
Ultimately, though, these approaches are only salves for the wound. In order to escape the reactive planning cycle, most organizations require a solution that treats the cause and not just the symptoms. It's the reason why Decision Lens is increasingly awarded as a market leader. Our intake engine allows for new projects to be prioritized; our proprietary algorithms flag bottlenecks and instantly recommend a solution; and our grading systems ensure you always maximize your efforts to align to company goals.
Learn more in our new whitepaper: Breaking the Reactive Cycle in Resource Capacity Planning!