Ratings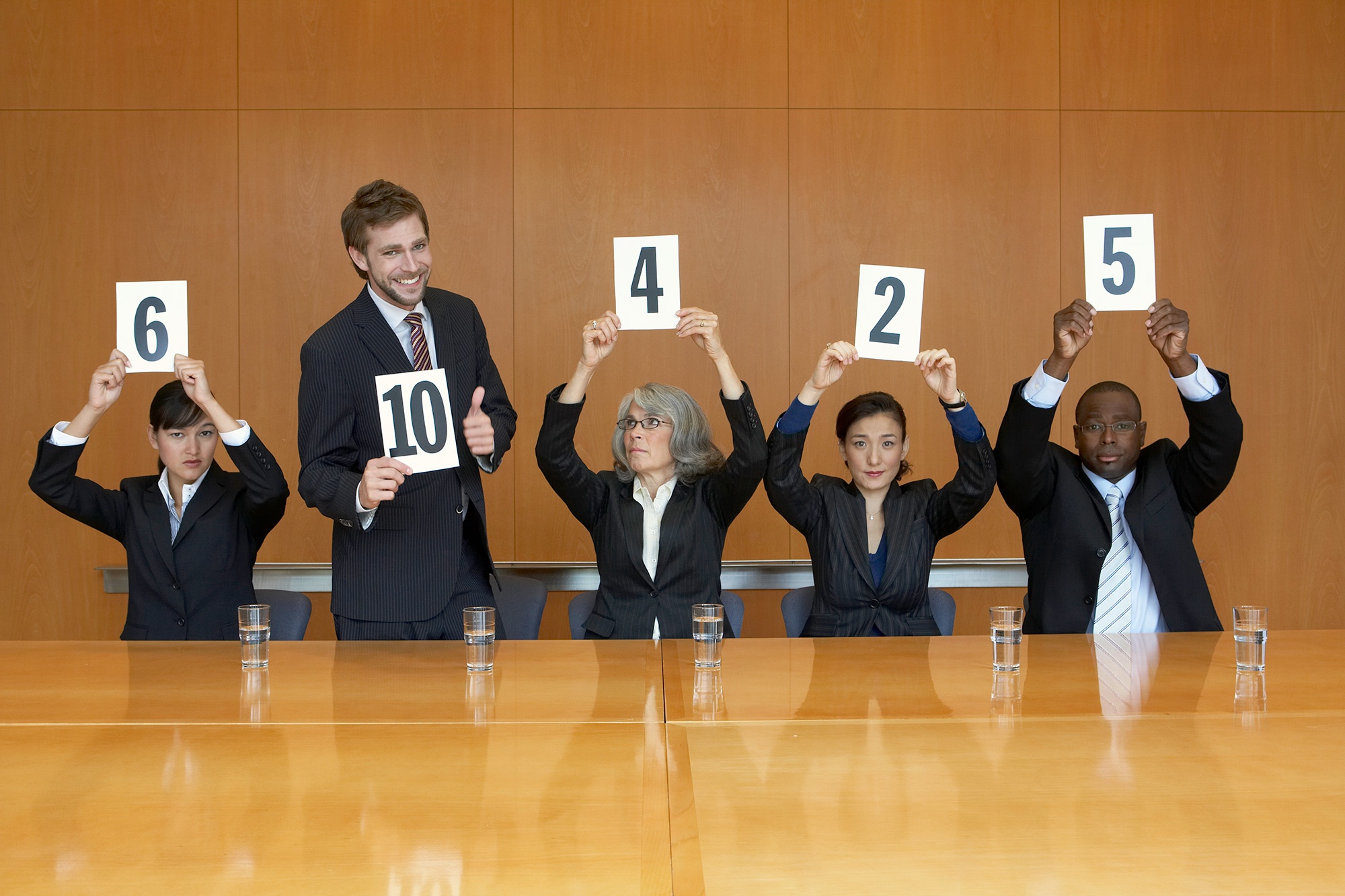 The data that an enterprise has around strategy is like no other data in the organization.
It is a combination of qualitative assessments with quantitative factors. Data, in and of itself, has no intrinsic meaning unless it is put into context, and this is especially true of the data related to strategy.
By way of example, what does 40 degrees Fahrenheit mean to a Floridian vs. an Alaskan? Two very different things. Cold is a relative concept. Data, like temperature readings, needs to be evaluated as to how it applies to the decision at hand.
Data needs to be evaluated as to how it applies to the decision at hand.
The ratings process not only values data in this way by using ratings scales with tiered increments that apply value to data or judgments based on what the impact is on a particular evaluation factor, but it also enables a group to see where there are areas of agreement and disagreement in the evaluation.
Oftentimes we will see groups that violently disagree on the rating of particular projects only to find that their understanding of the criterion on which they are rating is vastly different. For example, in our work with the NFL, we found conflicting ratings for the same players under the term "agility". In working with the scouts, some of them believed that agility was a measure of speed, while others considered it to be a measure of maneuverability on the field of play.
Many organizations move through planning processes with fundamental misunderstandings or misalignment on priorities, and it is only through an analytical, repeatable, and transparent process that full alignment and better outcomes can be realized.