For Financial Managers
Software to guarantee funding is effectively operationalized to best defend your resources and justify your budgets.
Designed to Modernize Budgeting
FM Leader
Delivering a proactive fiscal strategy to ensure every dollar is maximized requires exacting efficiency of funding obligations. To accomplish this, you must:
Work with leaders to identify and fund the highest value projects
Provide full visibility into the budget process
Oversee scenario planning and present alternative courses of action
When these objectives are achieved, you will earn a seat at the decision-making table and have a greater impact on mission outcomes.
Budget Analyst
No money, no mission. You must work within tighter budgets and an increasingly complex future to deliver results, by:
Automating time-consuming manual tasks
Developing an ongoing data collection process
Monitoring the status of funds in real-time for on-demand obligation
Analyzing data to determine what is and isn't going well
Budget analysts, resource advisors, and others across the public sector are partnering with Decision Lens to deliver greater efficiency and accuracy.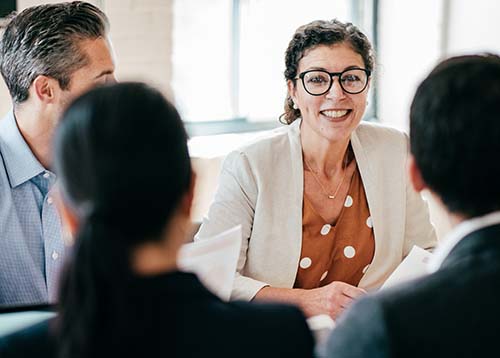 Public sector financial professionals use Decision Lens to maximally optimize resources, turn data into a strategic asset, scenario plan for optimal outcomes, and be forever future-ready.
US Army
Mission requirements prioritization and financial management planning
US Navy
Multi-year facilities planning for installations
US Air Force
Automate their POM Planning process
National Parks Service
Prioritization of contaminated sites for cleanup
Benefits of using Decision Lens
Lockstep Mission Alignment
Create a collective line of sight to the strategy and tie your resources to the lines of effort that most impact your mission
Ruthless Operational Efficiency
Gain time to focus on analysis and strategic challenges by utilizing a centralized planning and budgeting system to eliminate time-consuming, manual tasks
Instantaneous Priority Pivot
Leverage full visibility into requirements, spend to adjust on the fly, and maximize the allocation of resources
Let's get started
We have been modernizing public sector planning for 15+ years, evolving our solution to meet the needs of today while delivering the cutting-edge capabilities of tomorrow.