About Us
Decision Lens is on a mission: To revolutionize the decision-making required for great achievement.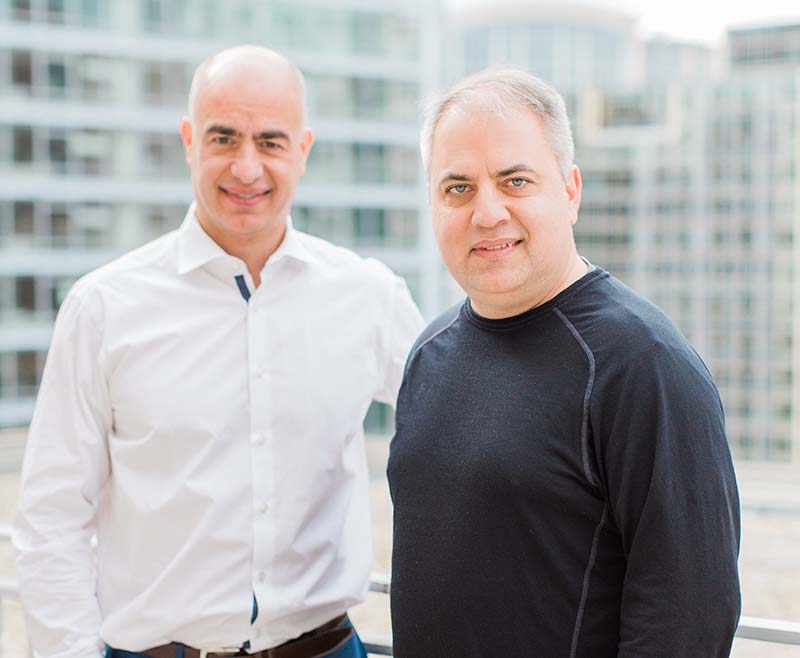 Decision making is in our DNA
In 2005, Decision Lens founders, John and Dan Saaty, launched their father, Dr. Thomas Saaty's world-renowned decision framework as powerful software that would revolutionize the way the public sector prioritizes, plans, and funds.
Decision Lens is integrated planning software which modernizes how government prioritizes, plans, and funds. Leveraging our unique expertise in decision science, agencies achieve a sustained operational advantage through superior long-term planning, continuous medium-term prioritization, and short-term funding execution. We help the public sector deliver today while planning for tomorrow.
We are not just another tech company
We're not just another tech company with a ping pong table (we prefer foosball, anyway). We hire, train, and invest in people who believe in our mission, work collaboratively, ensure customer success, and make our time working together meaningful.
The Integrated Planning Platform
Decision Lens provides the ultimate operational advantage to organizations. Regardless of how you use Decision Lens, our platform provides the following capabilities.
Intake Engine
Prioritization Framework
Scenario Planning & Optimization
Budget Planning & Execution
Portfolio Roll-Up
Decision Lens ensures projects of the highest relative merit are consistently programmed, budgeted and executed first.
By living our core values of passion, honesty, competence, and teamwork, we have been recognized as a Great Place to Work*.
Passion
We are passionate about building revolutionary technology. Passion conveys belief, belief conveys confidence, and confidence instills within our customers the knowledge that they can rely on us.
Honesty
We build trust through direct honesty. We value straight talk, openness, self-awareness, and genuine communication and contributions towards the greater good of the company and everyone with whom we connect.
Competence
Competence is a critical attribute of every Decision Lens employee. Building competence can take time, but there is no question that is too small to be answered, and no skill that will help our customers achieve success that we will not invest in.
Teamwork
The strength of our team does not only lie in our combined experience and expertise but our ability to trust each other and collaborate. We work together, across boundaries, to meet the needs of our customers and help Decision Lens win.
John Saaty
CEO and Co-Founder
Daniel Saaty
Chief Scientist and Co-Founder
Kevin Connor
CPO
Mark Paiewonsky
CFO
Dr. Alison Denton
COO
Ted Reynolds
CRO
Josh Martin
CMO
Siva Nookala
CTO
Jonathan Allen
Executive Vice President
Visit
4075 Wilson Blvd. Arlington, VA 22203
Get Directions
Call
Call us at 703-399-2100
Call us
eMail
Reach us at info@decisionlens.com
eMail us
Join Decision Lens
Working at Decision Lens is exciting, challenging and rewarding. We have developed an amazing culture by hiring smart, energetic, teamwork-oriented professionals. Our goal is to provide our superstars with all the benefits required to reach their full potential personally and professionally.