Hosting
We offer a flexible, secure approach purposefully deployed to meet each client's unique needs.
Designed for Security and Reliability
Decision Lens provides flexible deployment options to meet the data security, privacy, platform reliability, and business continuity needs of your organization. We have been issued multiple cloud and on-premises ATOs from federal civilian and DoD agencies. Hosting options include:
FedRAMP SaaS on AWS GovCloud

Private cloud deployments
On-premises deployments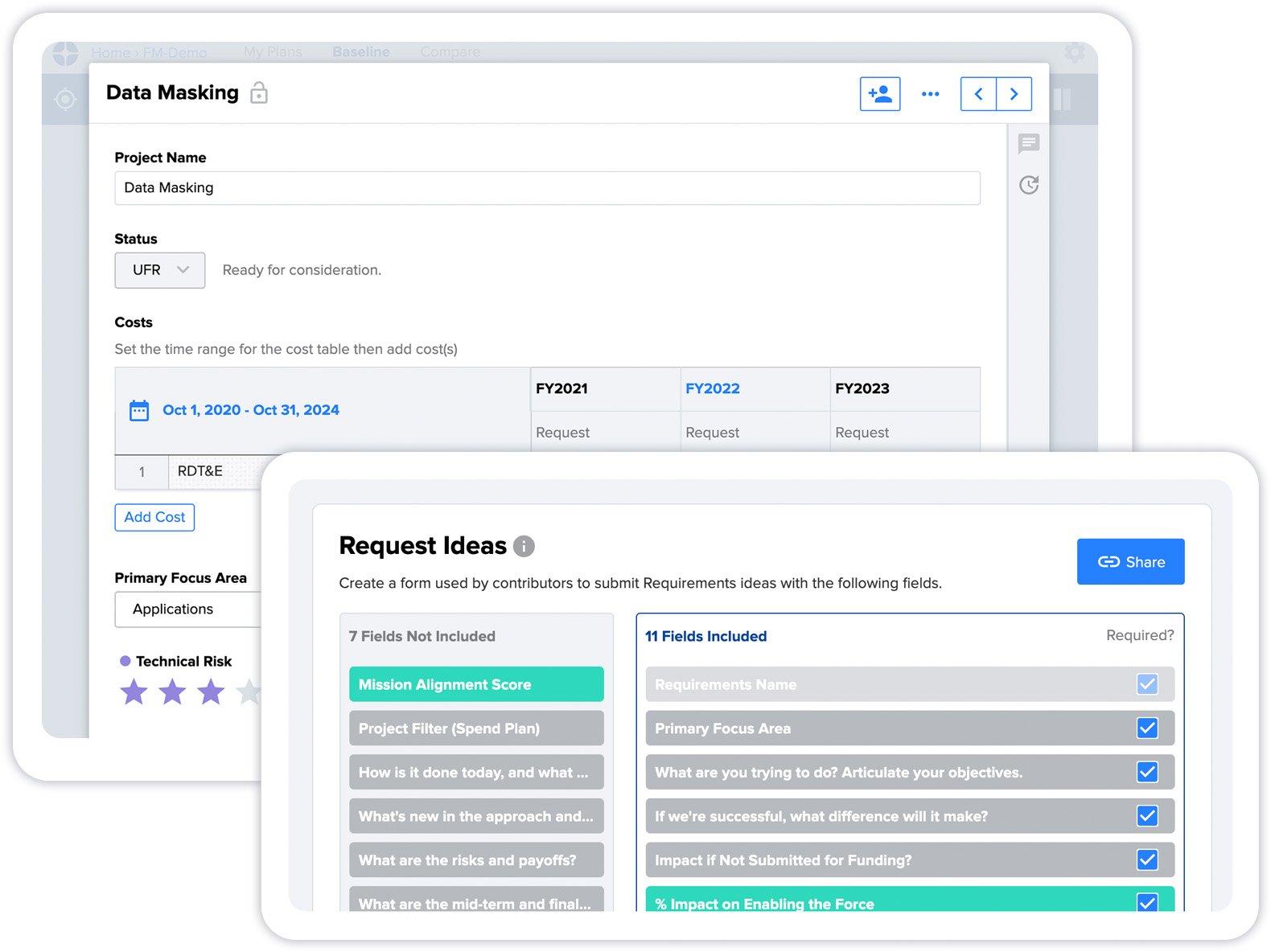 "Cloud is about how you do computing, not where you do computing."
Multiple government agencies have reviewed our security package, purchased a license, and given us an Authority to Operate. Don't see your department or service? Our public sector experts have years of experience working with new clients to obtain new Authorities to Operate.
FedRAMP SaaS
Department of Agriculture
Department of Health and Human Services
General Services Administration
National Parks Service
United States Forest Service
Self-Hosted
Commander, Navy Installation Command
US Air Force Special Operations Command
US Army TRADOC
Benefits of FedRAMP SaaS on AWS GovCloud
Stay in Compliance
When using Decision Lens on AWS GovCloud you get industry leading automated compliance and reporting
Secure Data
Servers are continuously monitored and regularly updated with the latest security controls
Meets Requirements
AWS offers third-party validation for thousands of global infrastructure requirements
Unrivaled Uptime
GovCloud is highly reliable cloud infrastructure you can always count on
IL4 / IL5 Ready Infrastructure
Decision Lens has implemented IL4/IL5 security controls to meet the sensitive security requirements for hosting DoD CUI
International Traffic in Arms Regulations Certified
Decision Lens and AWS GovCloud security controls ensure data and infrastructure access is limited to US persons
Private Cloud
For customers who must deploy on their own private infrastructure we can provide the following capabilities and benefits:
Support for IL 6 and IL 7, SIPRnet, and JWICS
For Top Secret:

Support for AWS and Azure Top Secret deployments

Cleared technical services for deploying the platform on secure private infrastructure

Installations on air-gapped networks

Decision Lens does not require public internet access or perform server call-backs in self-hosted deployments
On-Premises
We offer flexible deployments and upgrades for all security / hosting requirements:
Single or multi-tenant installations

High availability installations which include clustered application layers for redundancy and fail over

Flexible software release updates delivered according to your needs: On-site delivery, remote download and install from a secure public site, or customer-directed secure file transfer mechanisms (ie DoD SAFE)
View our FedRAMP Security Overview
Learn more
Request our security Whitepaper
Download now
Request your Custom Demo Today
Learn more