The Summer 2016 Release is live! With this release, Decision Lens makes data collection faster, increases transparency, and provides new analytics for deeper insights and better portfolio decisions.
Some exciting highlights from this release include:
Decision Lens Mobile: Expand the transparency of hard portfolio decisions to all stakeholders by making it even EASIER to involve everyone who has a stake in the process. No longer is IT or Finance looked at as the "black hole" of decision making when everyone is involved. Decision Lens Mobile lets stakeholders accomplish tasks using a lightweight, easy-to-use mobile experience to gather data faster and provide a more strategically-aligned portfolio. You can see it in action here.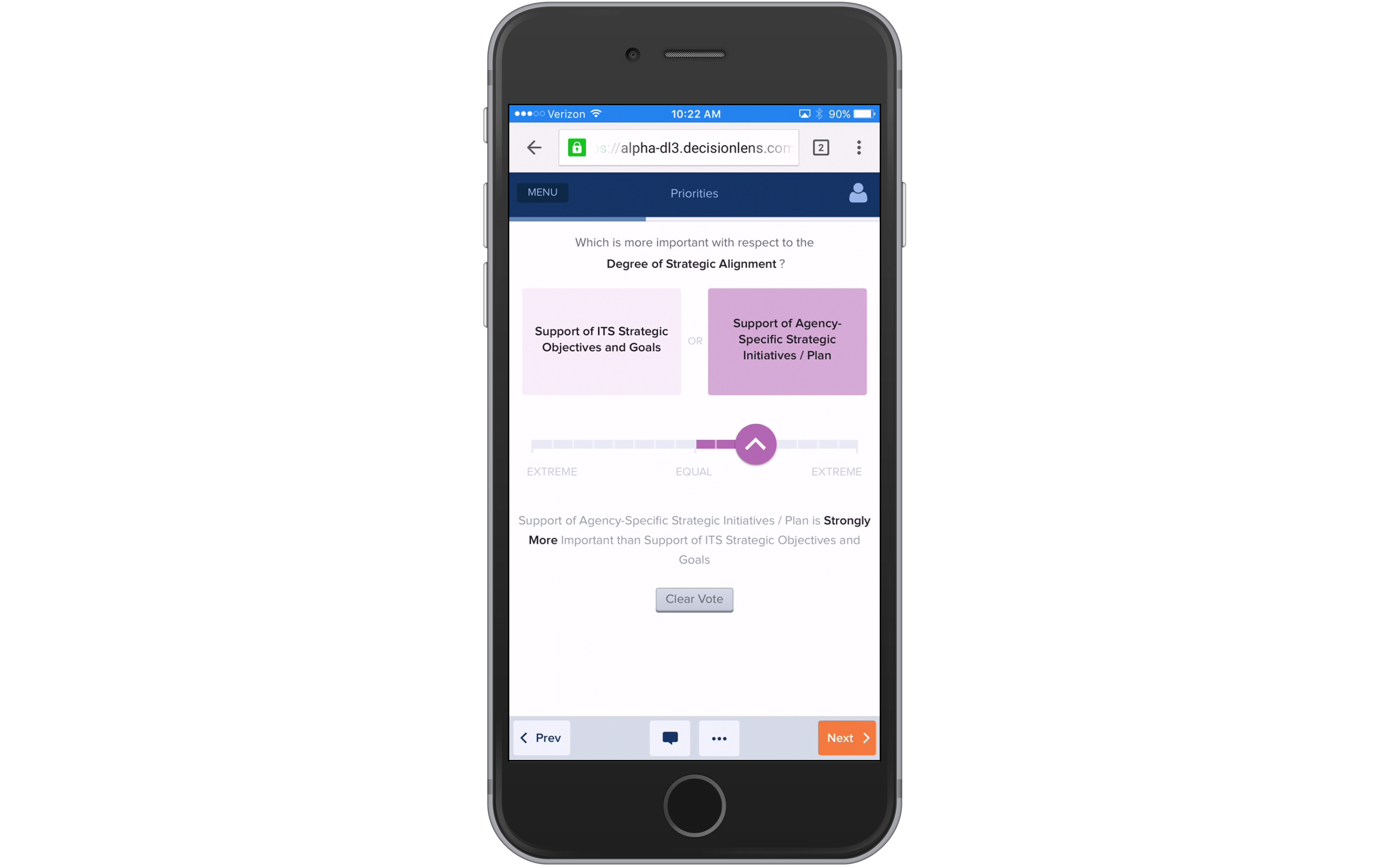 Streamlined Priorities: We've streamlined the Priorities process for a faster user experience, better data collection, and deeper insights. Both portfolio owners and stakeholders have new overview pages that serve as the starting point for Priority activities. Directions, important attachments, and even some analytics are all found here to guide users through their tasks. And speaking of analytics…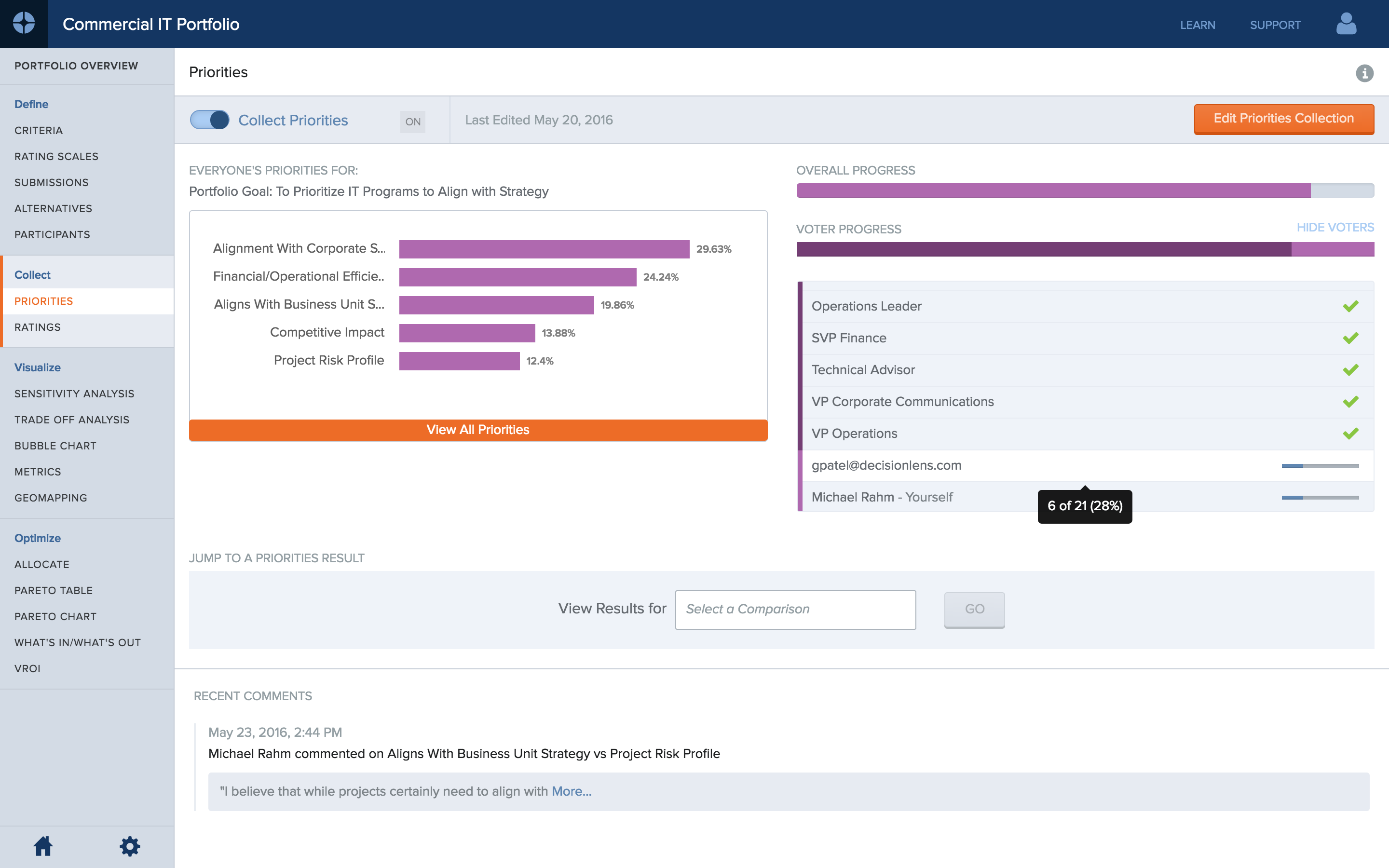 Introducing Highlights: Highlights are a new set of portfolio analytics that help portfolio owners focus on key stakeholder variances in Priorities. Highlights provide more visibility and consistency for better strategy-alignment throughout your organization. Take a look at the What's New page to learn more about the compelling insights from Highlights.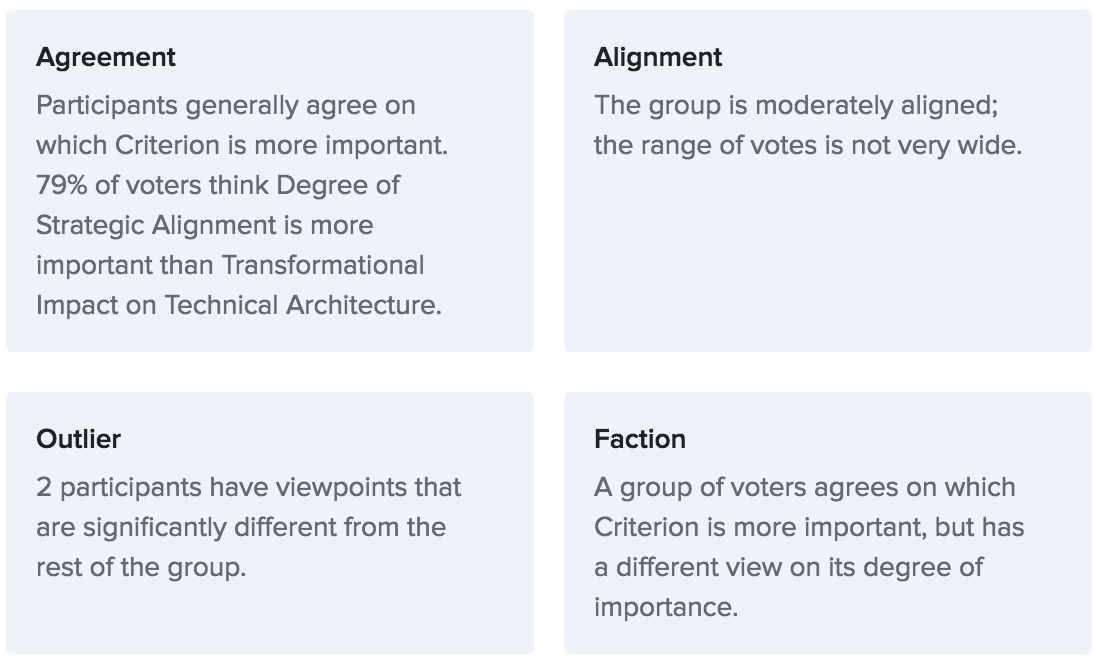 We've also included a host of other improvements and squashed some bugs along the way too. Want to see all of these features in action? We are hosting a live webcast at 12 ET on June 16th. You can also head over to our YouTube page to learn about this release, as well as other great videos with tips and tricks that will help you improve your portfolio. And as always, we'd love to setup a live demo for you so you can see how Decision Lens would fit into your organization.