According to the Army Data Plan, "The digital Army will be fueled by data and data analytics. The right data, at the right time, at the right place will enable faster and better decisions at echelon – to out-think and out-pace any adversary."
Better data and technology for Army financial managers and planners will be a driver to out-pace our competitors by achieving higher return on taxpayer dollars. Recognizing this need for modernizations, the Army Finance and Comptroller School (FCS) has included Decision Lens as part of its curriculum over the last two years.
Commencing in 2021, Decision Lens subject matter experts have facilitated training in the art of the possible with consumer off-the-shelf software. Sessions include an overview of Decision Lens' cloud-based software for Financial Management, preliminary training and highlight the various day-to-day challenges that Decisoin Lens can help overcome, including:
Lengthy, frequent spreadsheet drills
Version control issues leading to manual correlation efforts
Antiquated prioritization methods which do not rely on real-time data
In demonstrating the capabilities of Decision Lens, these future financial leaders are exposed to modern ways to prioritize requirements and minimize risk in a resource constrained environment.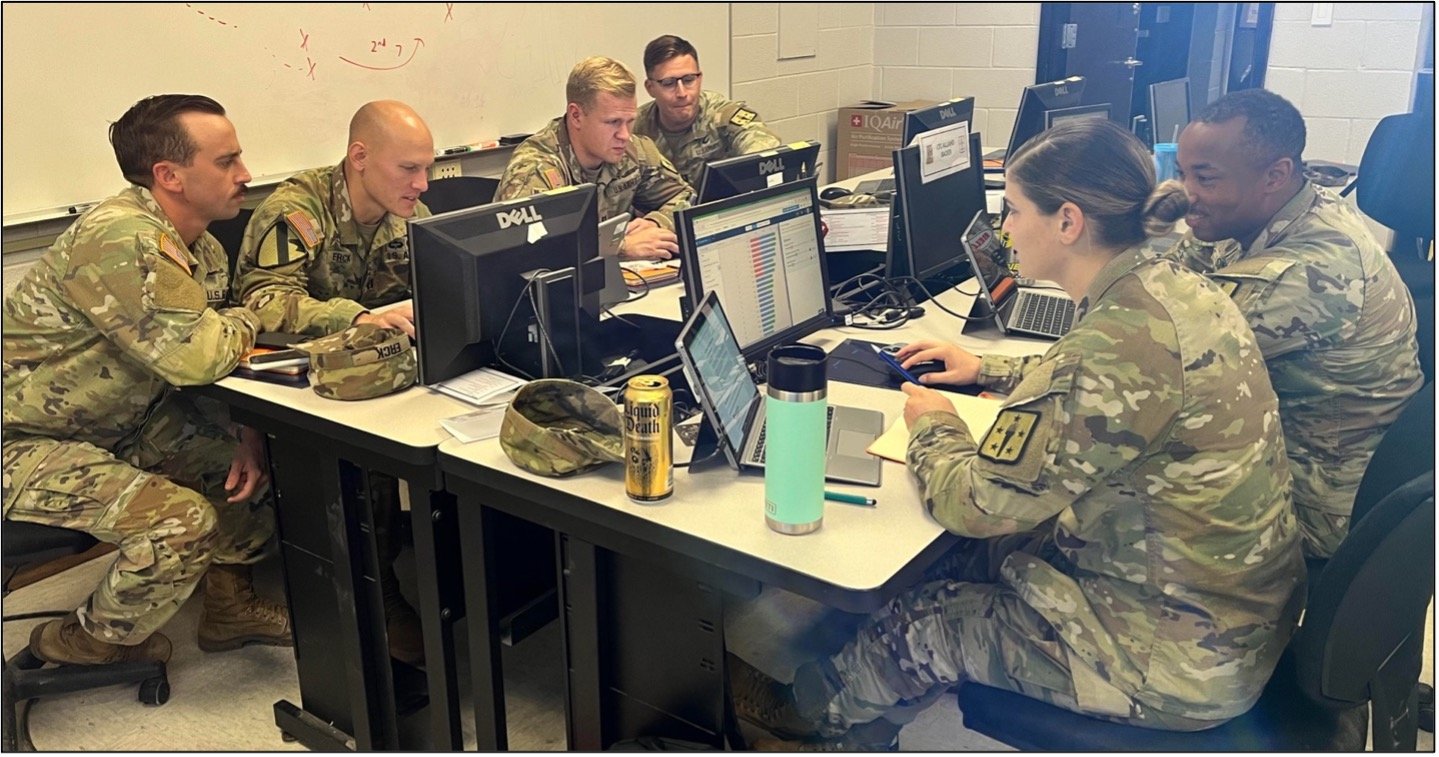 As the importance of making better decisions comes to the forefront, we have been asked to provide more practical hands-on experience with our software. The last two trainings added the incorporation of data used during their recent in-class Command Budget Estimate (CBE) practical exercise.
Students collaborated on assigning Brigade Commander Priorities and Categorization as well as Risk levels to the mission and proficiency. They were then able to quickly and easily formulate a 1-n prioritization list while acting on the data by creating various courses of action for both maximizing value and minimizing risk. The practical application of their data helped bridge the gap in leveraging data for decision-making and data analytics.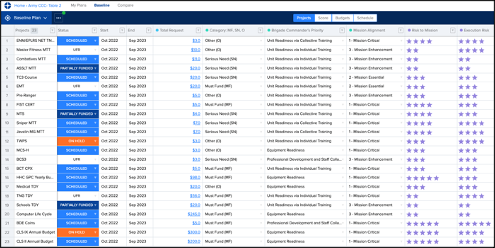 Future senior financial leaders benefit from our deep roots in the science of decision making, best practices learned during nearly two decades of working with the DoD, and insights gained during ongoing modernization efforts.
Students gain insight into both the art and science behind resource decisions rooted in metrics that support organizational goals and priorities. TRADOC's success and the increasing reliance on our software across the public sector and our recent Innovation Award from Army Technology provide ample evidence to the merits of implementing Decision Lens.
Our shared success has resulted in an ongoing partnership between Decision Lens and FCS providing the opportunity to further expand and refine the practical exercise. Future sessions will demonstrate the advantage of using commercial software by focusing on newly released features, cutting edge tools and methods to overcome gaps in data analytics proficiency.

Gaining insight into tools such as Decision Lens and learning how our customers are transforming their processes are critical for the Army to achieve its objective of creating a data-advantage over our adversaries.