The PGA (Professional Golfers' Association) Tour has become an extremely lucrative venue for golfers to earn paychecks that we once only saw in sports like basketball, football, and baseball. The 2015-16 U.S. PGA Tour season comprises 47 different events (including 4 playoff events – we'll come back to those) carrying a purse of over $300 million! It's no wonder that today's golfers have transformed themselves into serious athletes who take physical conditioning, diet, and mental preparedness seriously, knowing that a big payout is only 72 holes away.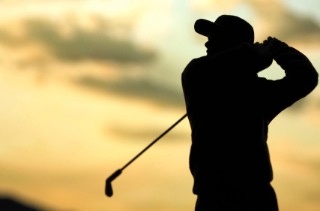 With events spread across the U.S. (literally across the U.S. from Hawaii to upstate N.Y. and even Puerto Rico) golfers must choose the tournaments they are going to play in wisely. Players do have to apply to play in tournaments, and depending where they fall in the Tour Eligibility Ranking, may or may not get in, further complicating their decisions[1]. A prime example of this is 2-time Major winner Martin Kaymer. Kaymer, like many players, straddles the line between playing on the European and U.S. PGA Tours. Because his home tour is the European Tour, there are certain requirements that he must meet in order to keep his U.S. Tour Card. Chief among them is playing in a minimum of 15 events.
Remember those playoff events we talked about earlier? Well, only the top 125 players on the U.S. tour (based on season-long points accumulation) are eligible for spots in the first playoff event and then field is reduced for each successive tournament. Kaymer built the playoff events into his U.S. PGA Tour starts with the assumption that he would do well enough to meet the minimum of 15 starts. Unfortunately, that decision turned out to be a risky one as Kaymer did not accumulate enough points to advance through the playoffs, and with only 13 events played, he lost his U.S. PGA Tour card for the 2015-16 season[2]. Kaymer is only eligible to play in 12 U.S. events and will not be eligible to accrue points or play in the FedEx Cup playoffs, which has a $10 Million bonus to the winner.
Playing in 1 or 2 smaller events that he could have placed in the top 10, or won outright eliminating his point deficit (and would also meet the 15 start requirement), would have eradicated the predicament that he faces in the current season. For these players, golf is their business. There are risks that must be weighed and measured and players must be willing to live with the consequences.
A single, rigid plan shouldn't be par for the course. A flexible, continuous planning process should be in place to help shift direction when needed and tackle problems as they arise.
[1] http://www.pgatour.com/news/2015/pga-tour-priority-ranking.html
[2] http://www.pgatour.com/news/2015/08/24/kaymer-loses-tour-card.html