Recently, Decision Lens hosted a federal-focused event highlighting the best practices in building more strategic government portfolios. Five different organizations across DoD and Civilian agencies spoke about their experiences in making tough resource and project decisions. I'll be up front - all of session speakers were Decision Lens customers. But Decision Lens software wasn't the focus or key take away from the event.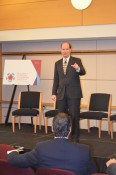 The common theme that ran through all of the presentations: everyone, no matter what branch of government, agency, or department you work at in the federal government, benefits from better prioritization. Federal agencies and organizations are in a constant battle to fund the projects and programs they need to be successful in an ever resource constrained environment and need to make the best decisions possible.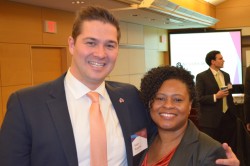 The importance of strategic prioritization is becoming more important as budgets are decreasing while threats to our security, safety, and environment are increasing. Gathering stakeholders from within, and outside, the organization to collect expert judgments and opinions and then injecting project and program data can shed light on previous unknown insights and can help you make the best funding decisions possible.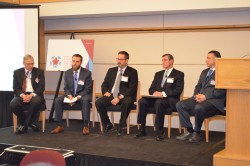 We heard about prioritizing everything from programs and projects to workforce planning and even cybersecurity threats. It doesn't matter what the decision is, what matters is that you are taking the necessary steps to understand all of the pro, cons, and future implications of those decision now. You should then continually monitor the effectiveness of those decisions to change course if needed, and learn from the data gathered.
We can all benefit from more strategic prioritization in our organizations. This is not something that just applies to federal agencies. How does your organization prioritize the programs, projects, and services it needs to be successful? If you have a hard time answering that question, maybe it's time we had a talk.